JIS G4404 standard specifies alloy tool steels manufactured by hot rolled or forging. It's a Japanese Industrial Standard which is prepared based on ISO 4957-1999 for tool steels.
JIS G4404 also specifies some steel grades used for cutting tools steel, impact resistance tool steels, cold working mold steel and hot forming mold steel. There are some common steel grades, like SKS 3, SKD11, SKD61, SKD1, SKT4 etc.
Jeremy He
2016-12-04T15:43:08+00:00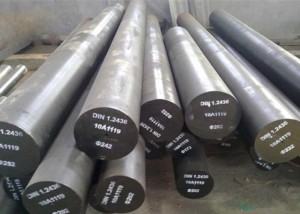 AISI D6 tool steel is a 12% chromium alloy cold work tool steel.We supply good quality of AISI D6 and equipvalent DIN 1.2436/X210CrW12 or JIS SKD2 steels.