BS 970 standard is one steel specification for wrought steel for mechanical and allied engineering purposes. It specifies requirements for carbon and carbon manganese, alloy, free-cutting and stainless steels normally supplied in the bright cold finished condition. It is only applicable to steels supplied in straight lengths.
There are some common steel grades in BS 970 standard, like EN8/080M40, EN9/070M55, EN19/708M40, EN24/817M40, EN36/655M13 etc.
Jeremy He
2018-01-18T11:31:01+00:00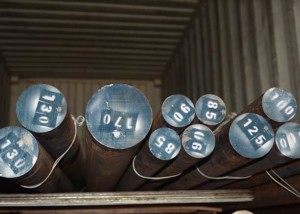 AISI 8620 Steel is a low alloy nickel, chromium, molybdenum case hardening steel. SAE steel 8620 offers high external strength and good internal strength, making it highly wear resistant.