ASTM A681 specification covers the chemical, mechanical, and physical requirements for available wrought alloy tool steel products, which include hot or cold finished steel bar, steel plate, steel sheet, strip, rod, wire, or forgings etc.
Material in accordance with ASTM A681 specification is classified by chemical composition. There are Hot Work Tool Steel, Cold Work Tool Steel, Shock-Resisting Steels, Special-Purpose Tool Steels, Plastic Mold Tool Steel. Common steel grades: H11, H13, A2, D2, D3, O1, P20 etc.
Jeremy He
2017-10-27T17:43:37+00:00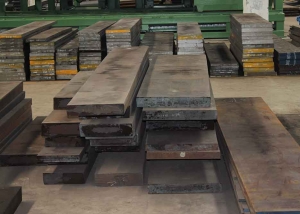 AISI S7 tool steel is a shock-resistant air hardening steel. AISI S7 steel has exceptional impact properties plus the highest hardenability of shock resisting grades of tool steel.