ASTM A600 specification covers tungsten-type and molybdenum-type high-speed steels available as annealed, hot-rolled bars, forgings, plate, sheet, or strip, and annealed,cold-finished bars or forgings used primarily in the fabrication of tools.
In ASTM A600 here are Seven types of tungsten high-speed tool steels designated T1, T2, etc., seventeen types of molybdenum high-speed tool steels designated M1, M2, M35, M42 etc., and two intermediate high speed steels designated as M50 and M52 are covered. Selection will depend upon design, service conditions, and mechanical properties.
Jeremy He
2017-12-14T12:50:08+00:00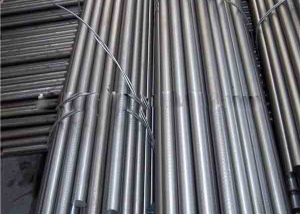 ASTM T6 Tool Steel is one tungsten type high speed steel in ASTM A600 specification. Check the chemical composition, mechanical properties of T6 too steel.