ASTM A29 specification is standard specification for Steel Bars, Carbon and Alloy, Hot-Wrought, General Requirements. There are following kind of carbon and alloy steel bars under this standard: hot rolled carbon steel bar, cold finished carbon steel bars, hot rolled alloy steel bars, cold finished alloy steel bars.
Carbon steel bar steel grades like 1020, 1045, 1050 etc. And alloy steel bar common steel grades like 4140, 4340, 5140 etc.
Jeremy He
2018-01-18T11:25:21+00:00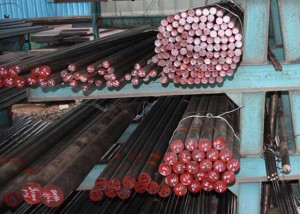 AISI 6150 steel is chromium vanadium type spring steel. It's a similar alloy steel to 5150 steel with small, but effective, vanadium addition, to import greater hardness.