Established in 1999, first begin with Yao Teng Steel Brand, Otai Steel supplies a wide range of carbon, alloy and stainless steel products, including high speed tool steel, cold works tool steel, hot works tools steel, plastic mould steel, engineering steel and machine structural steel etc. After almost 20 years development and growing, Otai Steel becomes one comprehensive special steel factory, stockist and exporter.
Combined with experienced exporting team and professional technical knowledge, Otai Steel offers both technical advice and support, as well as global professional steel solution and service.
Due to satisfactory reliable quality and professional service, Otai expands our market worldwide, such as UAE, Canada, Brazil, Colombia, Chile, Spain, Turkey, Algeria, Vietnam, Malaysia and so on.
Our Mission, Philosophy & Vision
Since commence, Otai Steel strives to become one of the leading special steel supplier in the world. We persist in reliable and good quality high speed tool steel, cold works tool steel, hot works tool steel, plastic mould steel and alloy & carbon engineering steel supply for industrial, military and other applications.
Quality is Otai Steel's life.
Reliability is Otai Steel's code.
Customer Satisfaction is Otai's final goal.
Otai Special Steel Co is aimed at building wide and firm strategic relationship with customer all over the world on long term and mutually benefit basis.
We Specialize in Tool Steel & Alloy Steel
ISO9001:2008 Quality Control
Otai Steel Co Ltd supplies wide range of forged, hot rolled, cold rolled, cold drawn and cast steel materials from ISO 9001 certified mills. We have lots of stock materials for fast delivery:
Round steel bar,
Flat bar,
Steel plate,
Steel sheet
Hexagon bar

Chemical composition analysis is so important for tool steel and alloy steel. We are equipped with Japan's Olympus brand spectrometer, XRF Analyzer. We check the chemical composition each heat to ensure the materials is with top quality in chemical composition.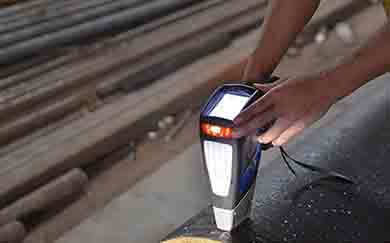 Otai Steel delivers different steel round bar, flat bar, steel plate, hexagon and other steel shapes, with various heat treatments condition for your final uses:
Quenching-Q
Normalizing-N
Tempering-T
Annealing-A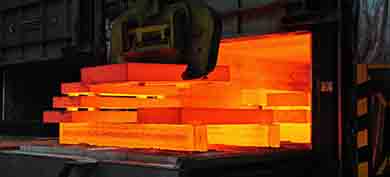 We would do Ultrasonic Test for all our supplied teel products to guarantee the steel materials quality. The main standard for the UT class is DIN SEP 1921-84. Our materials could meet the UT Class C/c, Class D/d or E/e requirements.
.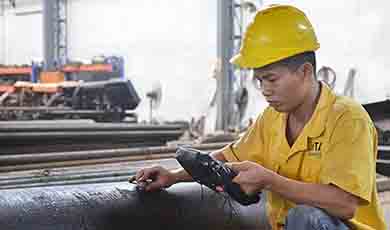 According to your different requirements, we supply tool steel and alloy steel in the below surface condition:
black
roughly peeled
turned
milled
grounded
polishing
We supply tool steel materials and engineering steel according to standard tolerance or customer's required tolerance.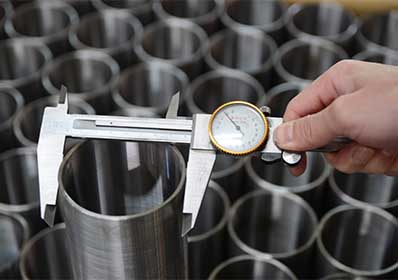 Standard packing and bundle round bar and flat bar would be applied. Necessary fasten & reinforcement would be done to ensure the safety and better unloading at the destination port.
For less than container shipment,
Wooden box package would be applied for different size materials. For milled or grounded materials, the anti rust oil would be needed to ensure the surface condition, within the wooden box.